ISOLATED PULMONARY MUCORMYCOSIS IN AN IMMUNOCOMPETENT PATIENT
Abstract
Mucormycosis is a life-threatening fungal infection that occurs mainly in immunocompromised patients. Its occurrence isolated in the lung rare and carries a high mortality risk if untreated. We report the case of a 76-year old male immunocompetent patient, under treatment for pulmonary tuberculosis, admitted to the emergency department with hemoptysis. Bronchoscopy was performed and active bleeding from the middle lobe bronchus was found. Chest CT scan identified a solitary cavitary lesion in the middle lobe. The patient was proposed for urgent open middle lobectomy. Postoperative period was uneventful. Pulmonary mucormycosis was confirmed and adjuvant therapy with Amphotericin B was performed for 30 days. Despite its rarity, mucormycosis prevalence is expected to raise together with increasing number of immunocompromised patients. A high level of suspicion is recommended as early diagnosis can be determinant.
Downloads
Download data is not yet available.
References
Ibrahim AS, Spellberg B, Walsh TJ, Kontoyiannis DP. 2012. Pathogenesis of mucormycosis. Clin Infect Dis 54 Suppl 1:S16-22
Petrikkos G, Skiada A, Lortholary O, Roilides E, Walsh TJ, Kontoyiannis DP. 2012. Epidemiology and clinical manifestations of mucormycosis. Clin Infect Dis 54 Suppl 1:S23-34
Roden MM, Zaoutis TE, Buchanan WL, Knudsen TA, Sarkisova TA, et al. 2005. Epidemiology and outcome of zygomycosis: a review of 929 reported cases. Clin Infect Dis 41:634-53
Lee FY, Mossad SB, Adal KA. 1999. Pulmonary mucormycosis: the last 30 years. Arch Intern Med 159:1301-9
Georgiadou SP, Sipsas NV, Marom EM, Kontoyiannis DP. 2011. The diagnostic value of halo and reversed halo signs for invasive mold infections in compromised hosts. Clin Infect Dis 52:1144-55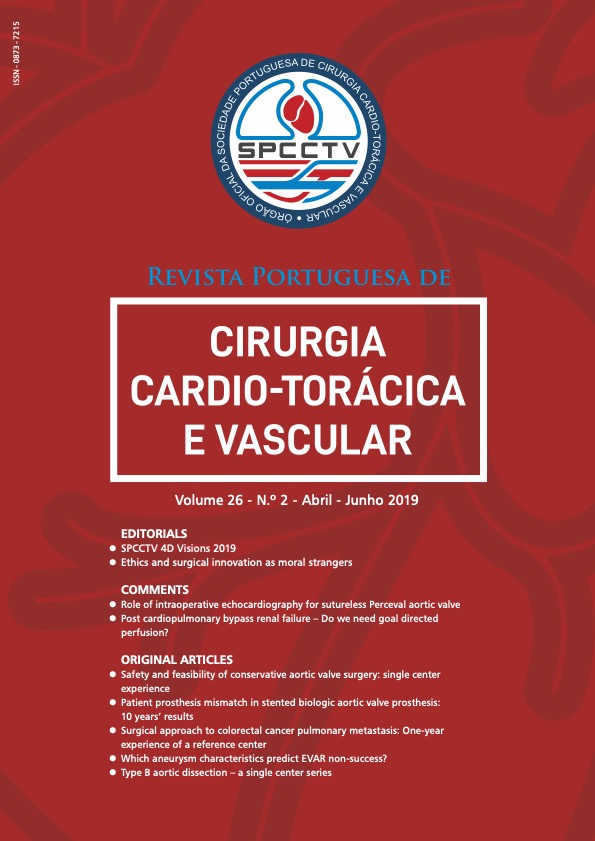 Downloads
How to Cite
1.
Santos Silva J, Torres C, Clemente S, Calvinho P. ISOLATED PULMONARY MUCORMYCOSIS IN AN IMMUNOCOMPETENT PATIENT. Rev Port Cir Cardiotorac Vasc [Internet]. 2021 May 26 [cited 2023 Feb. 3];26(2):151-3. Available from: https://pjctvs.com/index.php/journal/article/view/131
License
This work is licensed under a Creative Commons Attribution 4.0 International License.